Residential HVAC & Air Quality Services
Top AC Repair Specialists
Maintaining comfort levels in your home shouldn't be a guessing game. With 50 years of experience providing residential HVAC services in Broward County, you can trust A.M.I. to install properly-sized air quality control for your home. We can service all your air quality needs, from split systems to dehumidifiers and air conditioning in Ft. Lauderdale, Boca Raton, Delray Beach, and beyond.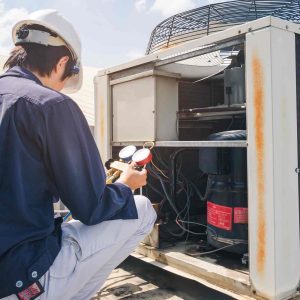 Routine Maintenance
Indoor Air Quality
HVAC Installation
Residential HVAC | Air Conditioning Services for South Florida
Don't get caught without AC! Prevent that possibility with regular air conditioning repair and maintenance services. Fort Lauderdale, Delray Beach, Boca Raton, and South Palm Beach customers rely on our team of experts to keep their homes cool and comfortable. Our fleet of trucks and experienced service techs are ready to provide prompt and courteous service throughout the area.
Emergency services available. Give us a call
Air Quality and Humidity Control for Florida Homes
Air quality control for Florida homes isn't just about temperature control. Maintaining proper humidity levels with a dehumidifier can help prevent the growth of mold and mildew, as well as add comfort to your living area. Humidity is just one issue. Ask us about our air quality control systems that can also help you filter out unseen contaminants in the air you breathe.
Schedule an air quality evaluation for your home.